What you'll get with your ticket:
You will learn how to have the best party night in Vegas, without breaking the
bank.
Meet your party hosts on the strip at a centralized location close to most
hotels, so you wont' get lost.
Access to 3-4 venues in one night so you can see more of Vegas, easily.
A Party bus downtown so you can see more of what Vegas has to offer.
Get line bypass access so you don't have to stand around in long GA or guest
list lines.
A welcome shot at the starting location so you'll get the party started right
away.
An open bar on the bus.
A party bus will take you to the club so You don't have to wait around in long
taxi lines for transportation. We bring a party bus straight to you!
Cover charges are included. You won't have to pay crazy entry fees to get into
the nightclub, your ticket gets you in!
A local party host will take you in the club so you have an insider who knows
all the door staff to get you in fast and easy.
Plus more!
You'll party with other guys and girls all night, you'll have an open bar for over an
hour, you'll be in a party bus and you'll get fast access into the best nightclub of
the week. You'll walk into the Vegas club with a bus full of people you already
know. You'll feel like you own the Vegas club.
We pick the best places on the best nights. We take you there, we have it covered.
All you can drink the on the bus with no limits, no tabs!
Most venues charge between $60 and $100 to walk in the door. Your ticket
includes that fee.
We all go in together, past the lines, as fast as the venue can get everyone
checked in.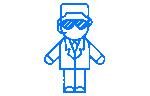 Our team of professional partiers will show you everything and be your vegas
guide.
Why only go to one bar and club when you can go to 3 or 4 in a single day?
When you start the night you'll also get welcome shots to get the party started.
Looking to explore the hottest Sin City night clubs or pool parties with your group and not a bunch of strangers? If you're not in the mood to mingle, a private club
crawl is definitely the way to go
We Party Vegas can take you and your crew on an exclusive tour of Las Vegas –and every private club tour comes with plenty of VIP perks:
Instant VIP entry — NO lines and NO cover charges
High-value VIP drink specials at every venue
Luxury open bar party bus transportation
Dedicated attention from an expert, fun-loving party host
VIP-style adventure exploring
We'll take you on a VIP-style tour of four of the best Las Vegas Night Clubs on
everyone's bucket list. A private club tour makes for an absolutely epic nightlife
experience!
With a private tour, you're in charge of the guest list. Bring just a few of your best
buds or grab up a great big gang of friends for the ultimate adventure – the
choice is yours. A private club crawl is also perfect for a bachelor party,
bachelorette party, anniversary celebration, birthday bash or any other exclusive
group gathering.