Comprehensive event production services takes care of every detail from start to
finish.
Expert event managers take control of the process every step of the way so you
can enjoy your event.
Engagement & Storytelling
Craft extraordinary experiences and tell your story in innovative ways!
Enjoy five-star food and beverage catering services that are entirely customizable
to your needs.
Unforgettable live performances that are on the cutting edge of the entertainment
industry are sure to wow your guests.
Wherever work takes you, Event Solutions will be by your side. From the grand
opening of a new location to an anniversary party for your VIPs, our destination
management services follow.
Multi-Media Installations
Setting the stage for a full production doesn't have to be left to venues with the
capabilities. Our team can design and produce the perfect backdrop and stage for
your event right on site!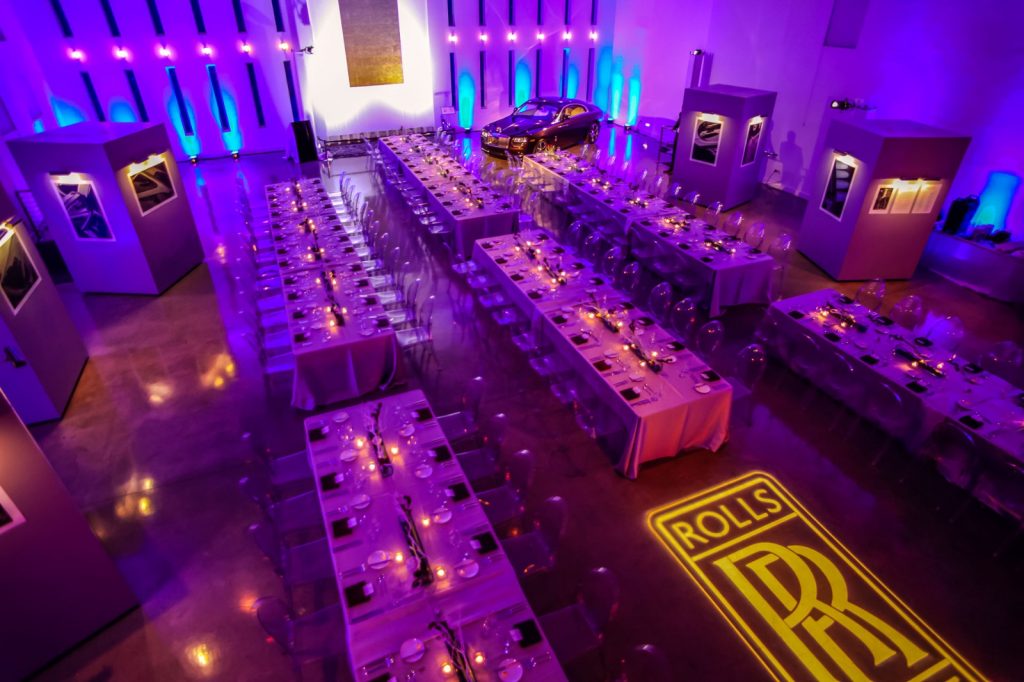 Electrical & Power Management
Electrical and power management ensure your audio visual and lighting services
go off without an issue. Safety is our number one concern.
Venue Scouting & Negotiations
Looking for a venue that is the right size, location, and has the capabilities to turn
your vision to reality can be a challenge. Our venue scouts find and negotiate the
services you need.
Promotional Products & Swag
Take success home with promotional products and event swag services.
Arrival & Departure Management
From airplanes to parking attendants, organizing arrival and departure for your
guests is our pleasure. We ensure a smooth transition so your event can start on
time.
Once your guest arrives, our friendly registration staff will check them in and
provide information packets. Multi-registration stations ensure short lines so you
guests get to the best parts of your event.
A picture is worth a thousand words. Graphic design gives you a visual way to
communicate with your guests. From event flyers to menus, even signage and
event webpages help illustrate your theme, brand, and event goals.
Invitations & Event Flyers
Get your guests excited with a professionally designed and delivered event flyer
and/or invitation. Our event management team handles the entire process from
design consultation to print and mailing. Go green with digital invitations!
Digital RSVPs & Event Webpages
Save time, money and give guests exactly what they want with a event webpage
hosted by on our secure website. Print the URL on your invitations or go
completely digital with e-vites. Survey guests on everything from meal options to
entertainment choices with our customizable form.
Event Marketing & Branding Services
Because our company specializes in planning and producing events for
businesses, we have the experience and insights you need to market and brand
your company before, during and after the event. We are Event Marketing certified
by Eventbrite with expert marketing consultants incorporated into our staff.
Safety is our top priority. All of our staff are trained in the risks of their zone, from
entertainment to food. We also include first aid stations at your event to ensure
your guests are safe and sound!